The annual Asian top-level HVAC, building water supply and drainage event, ISH China & CIHE-9 China International Heating Ventilation and Air Conditioning, Sanitary and Comfortable Home System Exhibition, May 6-8, 2019 China International Exhibition Center (Shunyi New Hall) As scheduled. The scale of the exhibition reached a new high, with a total exhibition area of ​​106,000 square meters bringing together nearly 1,300 exhibitors from 18 countries and regions, attracting nearly 75,000 domestic and international professional visitors. As one of the top ten brands in the new wind industry, Kinghonor has launched its high-quality fresh air products and re-installed it at the exhibition. It also has a preferential franchise policy, an all-round guarantee service OEM, project cooperation mode, and a bright road to open a new market.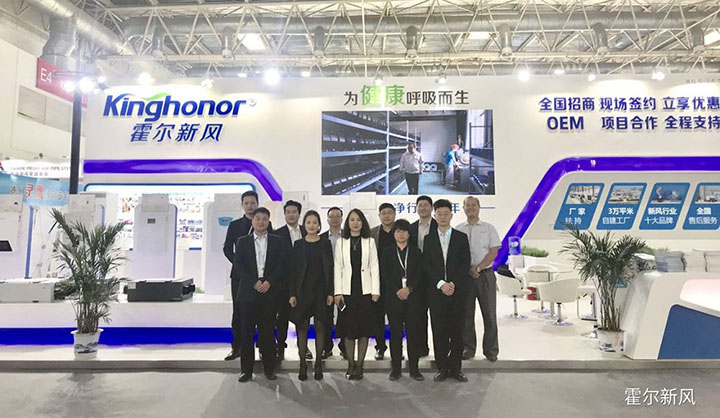 Ingenuity, healthy breathing
Kinghonor is a high-tech enterprise integrating scientific research, production, sales and service, and a leading brand in the intelligent new wind industry. At the exhibition site, Kinghonor will display a variety of new products with both value and strength, and show the public that "for healthy breathing. "The brand concept, with the ultimate product and the ultimate service, provide a healthy breathing life for every family.
Multiple gifts and big delivery, on-site signing to detonate the audience
Kinghonor has been deeply cultivating the fresh air industry for 14 years, insisting on high standards and high quality products. It has independently developed five series of 29 large-scale single products for different users and different scenes, only to help users solve indoor air pollution problems. In order to convey to the public the brand concept of "born for healthy breathing" and let more people enjoy a healthy, fresh, clean and oxygen-rich home environment, Kinghonor strongly rewards the support and attention of Kinghonor at the Beijing HVAC Home Show. Friends, wonderful gifts and policy offers detonated the audience, the intent of the consultation crowd, the on-site signing is frequent.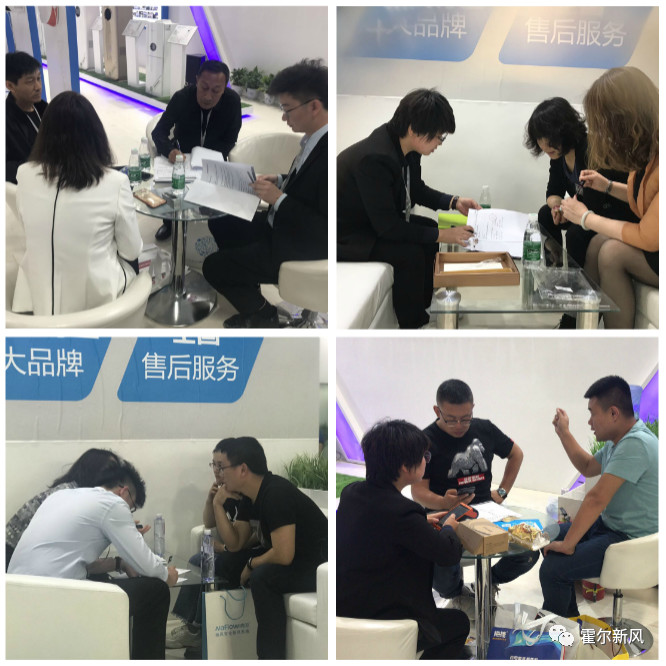 The core technology advantages are fully upgraded! Sterilize and deodorize, enjoy a fresh breath of healthy breathing
In recent years, Kinghonor has always adhered to independent research and development and innovation, with the spirit of craftsmanship, excellence, continuous improvement, product system has been greatly improved, providing fresh air purification solutions for millions of users. Among them, the new E602M adopts the world's top NEPT air purification technology and adds a super-high-order photo-ion ion technology module, which breaks through the traditional filter-type purification features, and performs four-layer high-efficiency filtration on the gas entering the room and actively kills harmful indoor air. Microorganisms, bacteria and viruses can also decompose harmful gases such as formaldehyde, benzene and carbon dioxide to eliminate the musty and odor in the air. At the same time, it has a super purification effect on fine pollutants such as PM2.5 and bacteria. The purification rate of biological, chemical, physical and odor sources is above 99%.
At the same time, the visit to the new life of Kinghonor has been a wave of waves.
In the future, Kinghonor will continue to enhance innovation in the field of innovation and technology, and innovate in the fields of fresh air purification technology and intelligent technology to provide more high-quality fresh air products and air purification solutions, creating a fresh and healthy air environment for more people. Provide a healthy breathing life.