In 2017, the 11th air-conditioning and refrigeration fresh air purification industry brand event was held today at the Diaoyutai State Guesthouse in Beijing. Hundreds of business representatives, experts, scholars and media representatives gathered to witness the glory days of the annual air-conditioning and refrigeration and fresh air purification industries. After fierce competition, Kinghonor won the 2017 "New Wind System Leading Brand Award" and Chairman Wen Mingxun won the "Top Ten Leaders Award" in 2017!
So far, the air-conditioning and refrigeration fresh air purification industry brand event has been successfully held for 10 sessions, and has been highly regarded and recognized by many brands, engineering service providers and agents and other industry insiders and users. Each session selects outstanding individuals, brands and enterprises of the industry in an open, fair and trustworthy activity, establishes a model of the industry and leads the development of the industry. As Ms. Deng Gaofeng, Secretary General of the China Air Purification Industry Alliance, said: "With the attention and influx of capital, it is best to prove that the prospects for the new wind industry will be bright, and the overall sales of the new wind industry has reached 10 billion this year. The mark is believed to have a new qualitative leap by 2020. Let more and more people understand the importance of the new wind, let more and more ordinary people use the fresh air system, and use the high-quality fresh air system. The long-term goal of all the brands that are present today is to work together!"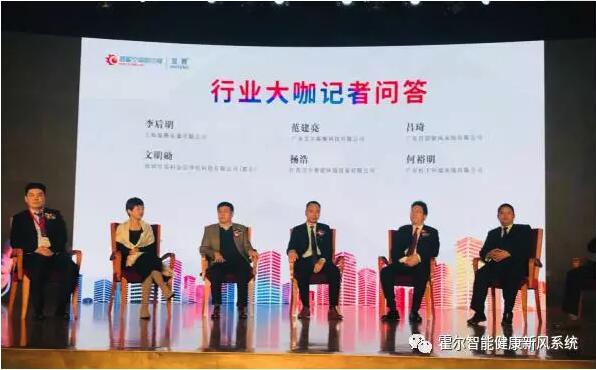 On the agenda of the meeting, the industry's big coffee and reporters answered questions, and Chairman Wen Mingxun also answered the reporter's questions freely. He said: "We want to be in line with the new wind products in China's environment. Through our continuous research and development and innovation, we believe that Chinese people believe in local brands made in China, and we must put consumer service and after-sales at the top of the company, with China's manufacturing. In the new round of the rise of the industry, every company must maintain the spirit of craftsmanship, let thousands of households use good fresh air products, and breathe healthy!"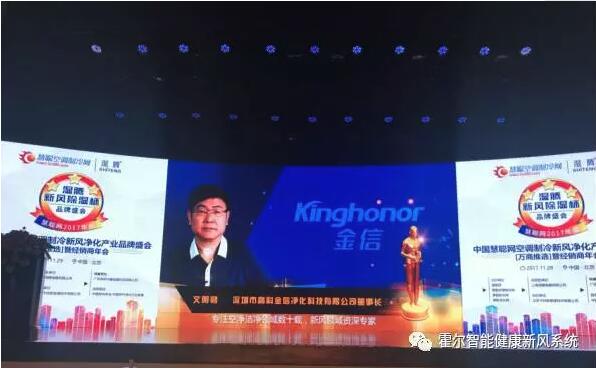 Kinghonor is a high-tech enterprise integrating R&D, production, sales and service. It has a 12-year brand-based brand new veteran of the wind industry. For many years, Kinghonor has always adhered to the vision of "for healthy breathing" as the corporate vision. "One breath is responsible for the corporate mission, focusing on the improvement of indoor air quality, providing leading fresh air system products and solutions. In 2017, Kinghonor was recognized by the industry and many users with high quality product quality and perfect system. The leading force of the new wind industry is a model benchmark.