In 2018, China International Heating Ventilation, Air Conditioning, Sanitary and Comfortable Home System Exhibition (referred to as: Beijing HVAC Exhibition) will be successfully concluded on May 24. In this exhibition, Kinghonor participated in this exhibition with its full range of fresh air system purification products (wall-mounted fresh air purifier, cabinet fresh air purifier, central fresh air purifier, air purifier, portable fresh air purifier). Welcome thousands of new and old customers to come to the business negotiations.

In just three days of exhibition, Kinghonor booth has been overloaded from opening to closing, and has ushered in a wave of enthusiastic and professional on-site audience. The field work and technical staff are in excellent condition and are from all over the country. The guests who are concerned about the fresh air system and want to engage in the fresh air industry have introduced Kinghonor's products in detail. Below, let's review the various moments of the exhibition.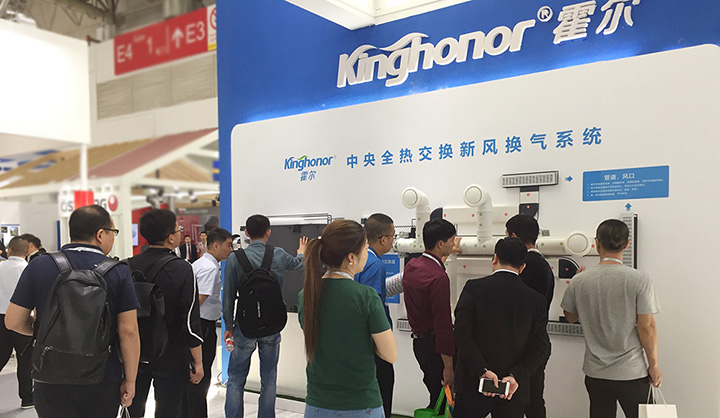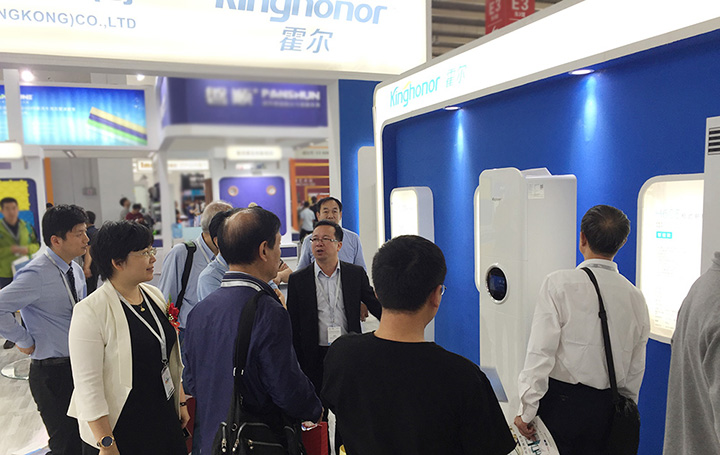 Beijing HVAC Show Kinghonor has been exhibiting for three years, from the initial 54 flats, 108 flats to 180 flats this year. In the various exhibitions, the exhibits are changing and the decor is changing, but the constant is Kinghonor's consistent professionalism. And persistence and excellence in customers and products.
The future journey continues, and Kinghonor will live up to expectations, using "new" products and "heart" services.