Last year, the Hubei Provincial Economic and Information Commission gave Hubei Hall Company "Invisible Champion Enterprise in the Pillar Industry Segmentation of Hubei Province", which was evaluated by the Hubei Provincial Economic and Information Department and the industry experts.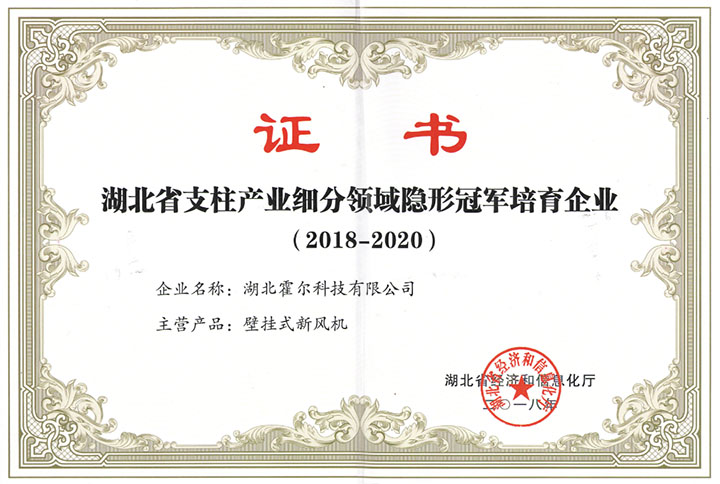 Recently, in order to gain an in-depth understanding of the development of the "invisible champion" of Chibi City, the relevant leaders of the Provincial Economic and Information Technology Department went to Hubei Hall for research activities.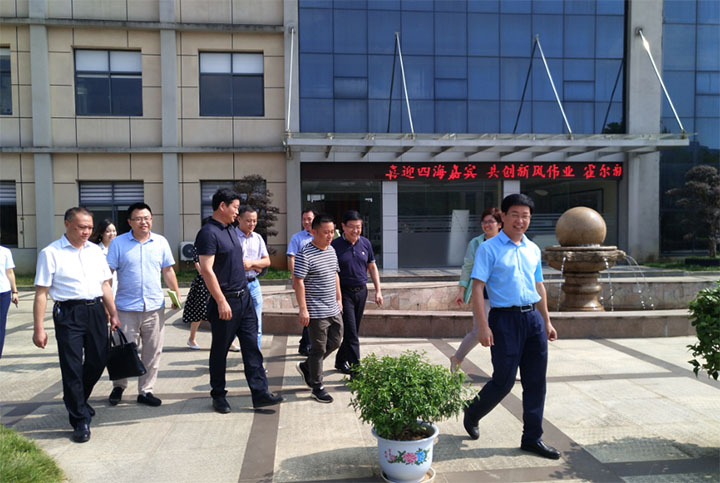 On the afternoon of July 19, 2019 (Friday), Huang Minhong, Director of the Industrial Policy Division of the Economic and Trade Office of Hubei Province, and Liu Huichuan, Deputy Director of the Xianning City Economic and Trade Bureau, visited the Kinghonor Fresh Air Industrial Park. The vice mayor of the People's Government of Chibi City, Rao Zibin, Chibi Wang Jiaxing, the director of the Municipal Bureau of Science and Technology, and his party accompanied him, and Wen Honxun, chairman of Kinghonor, was in charge of the reception.
So what is the "invisible champion" business?
The social popularity is not high, but in the segmentation field has a huge market share and a pivotal voice in the industry, such enterprises are known as "invisible champions." "Invisible Champion" companies typically focus on narrower market segments and develop in depth throughout their value chain. Even in a tough market environment, it will continue to grow, and its specific business model, products, corporate culture and strategic choices all have their own uniqueness.
As the first enterprise in the fresh air field in Hubei Province, Kinghonor has been designing and researching and developing the fresh air system for 14 years from the actual situation of the domestic environment. It has overcome a series of technical difficulties with the spirit of excellence and persistence. Fulfilling corporate social responsibility to provide people with a healthy and comfortable indoor breathing environment!