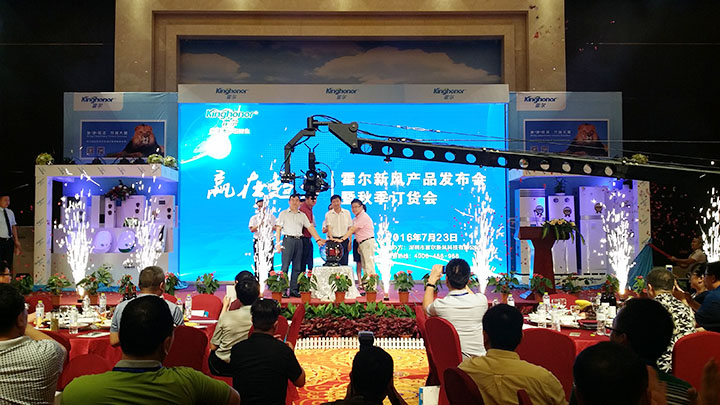 On July 23, 2016, in July of this summer, people of all walks of life from all corners of the world gathered together the beautiful historical and cultural city of China, Chibi, and witnessed the shocking release of Kinghonor's new wind series products, witnessing another milestone in the development of Kinghonor.
Review of the meeting
July 22 Kinghonor family smiles welcome

Elites from all walks of life arrive

July 23 8:00-9:30 Visitors Kinghonor Fresh air Industrial Park

Guests visited the Kinghonor product showroom

Guests visited the Kinghonor product showroom

July 23 9:30-10:00 Go to the Ramada Hotel Visit the Kinghonor Cultural Corridor and sign

Li Chaoshu, Mayor of Chibi, delivered a speech and the press conference began.

China's Fresh Air Industry Alliance Deputy Secretary General attended the ceremony

Kinghonor Wen Mingxun "Win in the trend" Special lecture

The lively event is extraordinary, and the long-awaited product is unveiled!

Kinghonor Partner Shen Manager made product commentary

Kinghonor Partner Wang Manager Star Product Introduction

Kinghonor Partner Wang Liyun Manager Comment on Investment Policy

Kinghonor Partner Tao Shuihong Manager Happy Sharing on Fresh air Road

Kinghonor dealer speaks

Issue a certificate for the Kinghonor dealer

On-site signing ceremony

Kinghonor Chairman Zhou Qinbin's remarks The conference ended successfully. The luncheon began.
Thanks to the Kinghonor family and friends from all walks of life who made efforts for this conference, thanks to the new wind road!