On the afternoon of May 21, 2019, Liu Guojun, general manager of Xiaomi, kingsoft Wuhan Headquarters, Wang Guo, Vice President of kingsoft Group, and Qiu Kai, Senior Product Manager of Xiaomi Artificial Intelligence, visited our company's Hubei Chibi Industrial Park and visited the Chibi Municipal Government Committee. Deputy Secretary, Mayor Dong Fangping, Standing Committee of the Municipal Party Committee, Executive Vice Mayor Hong Jinhu, and Vice Mayor of the Municipal People's Government, accompanied by the Bie Huazhong Leader, Wen Mingxun, Chairman of the Board of Directors, Zhou Qinbin, General Manager, and Qiu Zhongyi, Sales Director, were responsible for the reception.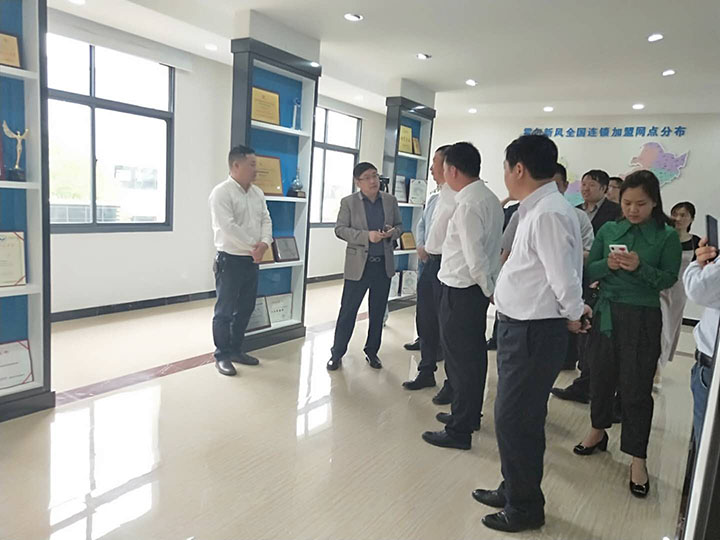 The chairman and senior executives of our company expressed warm welcome to Xiaomi Company and kingsoft Group, and expressed their sincere gratitude to the Chibi Municipal Government for their support and help to the development of the company! Chairman Wen Mingxun introduced the basic situation of the industrial park in detail, pointing out that the rise of the fresh air system must be inevitable. At present, the domestic market development degree is only the tip of the iceberg. The demand for the new wind system in the future family and public environment air governance is indispensable. Less.

At the same time, Chairman Wen Mingxun said: Although more than 100 related companies in the industry have entered the market, there are probably no more than 10 companies that are really trying to be new and hard-working. In the past three years, it will be the reprinting year of the survival of the fittest. Only the short-selling brand with no technical strength will die in the cold winter. And our Kinghonor Fresh Air started in industrial air purification in 2005. In 2011, China established the largest fresh air system industrial park in Chibi, Hubei. In 2014, it began to enter the civilian market. The product performance has maintained the technical standard of "three highs and two lows", more than 70 technical patents and multiple product testing certifications, and has six core technologies (high-new air volume, high purification rate, high intelligence, low energy consumption, low noise). Through the accumulation of technical experience and continuous polishing, we have realized five series (wall-mounted, cabinet, ceiling, air net, personal fresh air mask) products, and become the industry leader.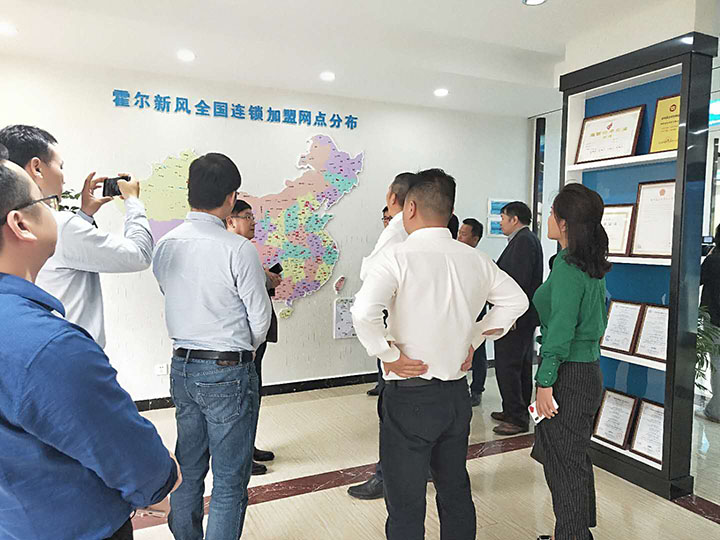 Liu Guojun, general manager of Xiaomi and kingsoft Wuhan Headquarters gave a high evaluation of the achievements of our company in terms of technology accumulation and product innovation, and said that our company's technology and product market has great potential and the development prospect is very broad. The two sides stated that they can conduct more in-depth exchanges on corporate cooperation and win-win in the future.